Exclusive Tribe Members-Only Invitation
For Lifehack Tribe members and productivity hackers who want to achieve hyper productivity in 2023 and beyond
Shortcut 10,000+ hours of productivity hacking and start living your dream life in as little as 8 weeks
Be the most productive person you know with the LAST productivity program you'll ever need
If you're a Lifehack Tribe member who:
Is ready to supercharge your productivity to the next level so you actually finish what you excitedly start — faster
Wants to be that person who "has it all"– the career, relationship, family, great health, fulfillment — without having to do it all — faster
Dreams of finding and working on passions outside of work, while thriving in your career — faster
Wants even more of your time back so you can spend it doing the things you love with the people you love — faster
Wants to eliminate the cycle of procrastiworking and self-sabotage that stops you from getting to where you want to be — for once and for all
Then keep reading...
Because what follows could easily be the most life-defining moment you look back on a few weeks from now when you:
Wake up feeling pumped to start the day instead of being in a constant state of panic and anxiety
Get ultra clear on the next thing you must do to achieve your goals
Reawaken your drive to do the things you say you're gonna/ wanna/ MUST do
No longer second-guess yourself because you've got a system in place that gives you full control of your time AND life
Can completely switch off work and finally be able to enjoy life's simple joys
Banish self-sabotage and panic that has you reaching for another productivity book, app or coach (aka shiny object syndrome)
Rewire a new set of habits that has you doing insane amounts of deep work – and self-care practices – so you can produce like a maniac without feeling like one
The million-dollar question I get asked all the time:
"If I'm already doing all the *productive* things...why don't I have the life I want right now?"
If you're like many people, you'll think the answer is:
Waking up at 4am and sticking to a rigid schedule planned down to the last minute
Investing in a celebrity coach with a 5-figure program (more money, more results?)
Developing the discipline and daily practices of Rocky, David Goggins and Tony Robbins combined
Hiring a full-time housekeeper, personal assistant and private chef to boot
Cloning yourself and bending time with our proprietary app 😉 ...
You won't be wrong.
But you won't be 100% right either.
Because there's just one problem...
You're living in the real world
(with limited resources and time to do all that 👆)
And in the real world:
Your colleagues keep interrupting you
*Someone* forgets to pick up kiddo from daycare
Your growing list of to-dos stops you from hitting the gym
Time is flying at the speed of light but you're the only one not having fun
So unless you plan your days, weeks, months and year –
consistently and masterfully
– in a way that:
Defends your time like a ninja – so you can do more deep work
Preempts landmines Life's surprises – so you have a sense of control
Puts your physical and mental health first – so you schedule in time to take care of yourself
Gets you in complete control of your only non-renewable resource (AKA time)
The *productive things* you're doing will at best make you feel like you're only just on top of things (but one task away from a mini meltdown)...
...and at worst, turn into full-blown burnout and deep disappointment at failing at yet another thing.
So how do you run your days to shortcut your way to your dream life?
From almost-fired to scoring new job WITH a $50k raise
Heading into bootcamp, I was overwhelmed and feeling behind 24/7.
I was 3-6 months from being fired according to a performance evaluation, even though I was working up to 60 hours a week.
In just 8 weeks after Bootcamp, I was able to turn things around dramatically at work and in my personal life – to the point where my boss and friends were asking, "What happened to you?!"
Fast forward another 8 weeks and I got offered an exciting new role with a $50k bump in salary!
I've got non-negotiable time with my children scheduled in and I've replaced, "I have to...I have to...I have to..." with "These are my priorities. And this is what I'm choosing to do."
I thought I was going to get tips and tricks on how to manage my time and make me feel more in control of my schedule. But I got so much more than that.
Bootcamp is life-changing. You will never think about time, productivity and your schedule the same way ever again."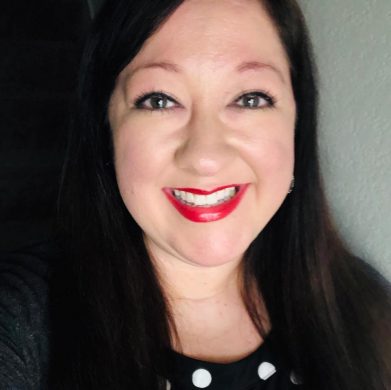 Stephanie Wirges
Mom of two, Senior Finance Manager
AZ, USA
A 60-day experiential course that integrates personalized 1:1 coaching with neuroscience, mindset, AND 4 layers of radical accountability. So you can have it all without doing it all in 60 days or less.
We've invested over 10,000 hours into optimizing our productivity from carefully vetted books, thought leaders, careful iteration and experimentation, and experience coaching over 50,000 individuals... and turned it into an intensive coaching and mentorship program. So you can achieve a life-changing productivity breakthrough in 8 weeks or less.
DATES: Sept 17, 2023 - Nov 12, 2023
I have the life I want because of Lifehack Bootcamp
Before Bootcamp, I was running around like a crazy person.
I was overwhelmed with my job. I was in reactive mode.
I was always responding to problems. And I wanted time back to work on what's important to me.
I could have read productivity books or hired more coaches but there was no wasting time. I had a problem and I wanted to outsource the thinking to someone who had already done the "homework".
It was a big investment but knowing that Demir would be personally invested in my success made me feel confident to try it. Demir deeply cares about the people he works with, and having access to his mentorship was game-changing.
Using what I learned in Bootcamp, I was able to transform the way my organization ran things and achieve my goals in that role. Soon after, I quit my job and now I have a 6-figure business. I can definitively say that without Bootcamp, I wouldn't have been able to make that leap.
What's also great about Bootcamp is that it's not just a learning program – it's a doing program. I also valued the second round of Bootcamp they offer. I learned and achieved a lot in the first round, but the second round deepened and rooted in the learnings.
My life now runs in a rhythm that it didn't before. I know my most important tasks for the week. I have a Life Map that I live and breathe. I have the life I want because of Lifehack Bootcamp."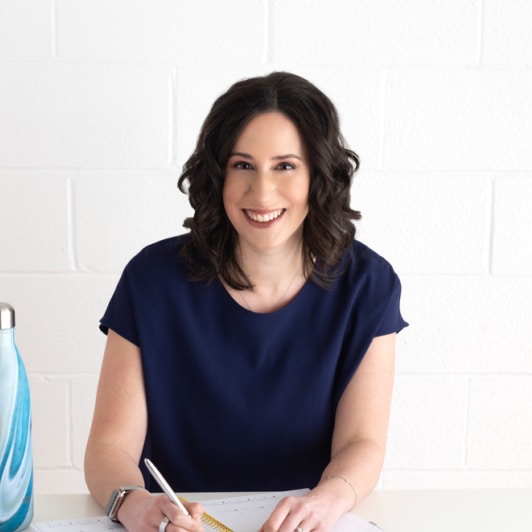 Jessica Lackey
Jessica Lackey Consulting
NC, USA
Whether you've been in Tribe for a day or you started your productivity journey before Facebook became a daily ritual...
Bootcamp will shortcut you to the end of the productivity nirvana line and give you the freedom to design and live a life of your dreams.
It's 
Demir and Carey
, your resident Lifehack Method productivity pros.
We live and breathe productivity at Lifehack Method, but our mission isn't to get you 20% more productive – you're doing that (and more) by being in Tribe.
Our mission is to hold you accountable to stepping up to your greatest potential so you have the create the lifestyle you want.
That's why we created the 60-Day Bootcamp.
Based on:
neuroscience
mindset work
4 layers of accountability
1:1 intensive coaching and mentorship
The 60-Day Bootcamp will be the only "shortcut" you'll need to have one of the most transformative experiences of your life.
If you do the work and implement exactly what's in the 60-day Bootcamp, there's no reason why you can't be the person who "has it all."
But allow us to be blunt:
Bootcamp isn't for everyone
In fact, we don't accept 1/3 of applicants.
But it might be right for you if you're not afraid of putting in the reps to reap the rewards.
What do successful Bootcampers have in common?
They do the work.
They show up.
There's no room for excuses or should-ing all over yourself with the 4 layers of accountability baked into Bootcamp:
You'll make public declarations – leveraging social pressure to hold your feet to the fire
You'll get teamed up with an accountability buddy – to make sure you're sticking to your plan
You'll be working with a team of like-minded Tribe members you respect and look up to (aka: your people)
And you'll get 1:1 coaching and mentorship with Demir – someone who'll raise the bar high for you and help you break through your upper limits
The 4 layers of accountability will keep you from giving up when things get tough (and they will!).
And make sure you implement what you learn. Consistently.
Working a 4-hour week and totally bored!
When I look at my results from this productivity program versus dozens of others I've tried, there's no comparison. It's a comprehensive experience with a core curriculum and real-time feedback.
But the most valuable thing for me was the 4 layers of accountability – because in the end, it comes down to how much you implement what you learn. Just the simple fact that other people were holding me accountable every day was powerful. It changed me.
Before Bootcamp, I was working all the time and I'm now down to 4 hours a week. I'm totally bored!
And that's a great thing because instead of working under pressure with deadlines and multiple projects, I've systemized my business to run without me.
Now I get to step back and figure out what I really enjoy and get to spend on passion projects.
If you want to get results, Bootcamp works. It's the best I've ever seen."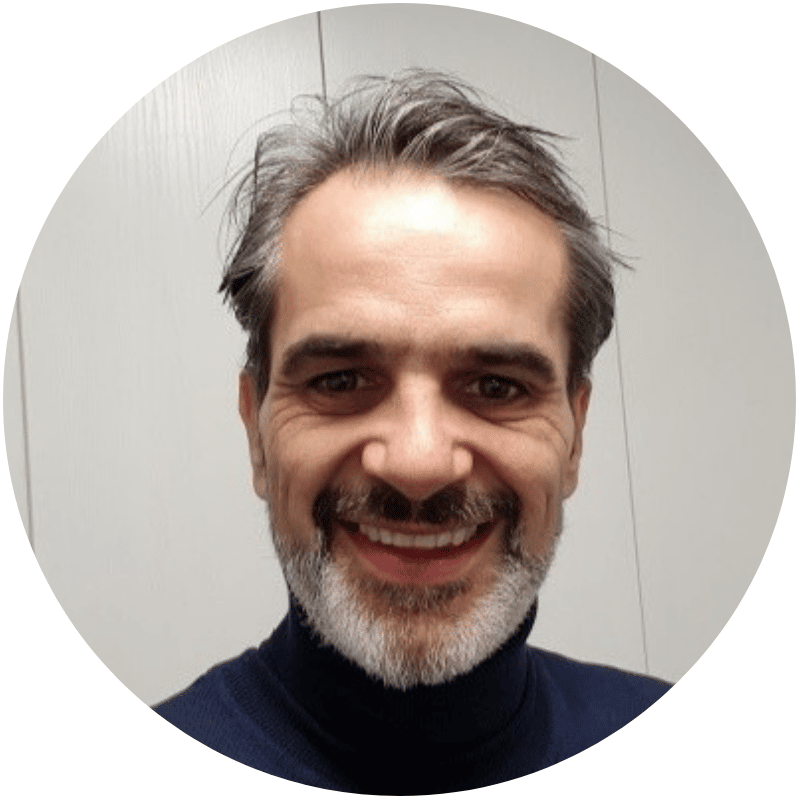 Dietmar Aust
Software Developer
Germany
Here's how the 8 weeks will unfold
Pre-Work
Foundational preparation for ultimate time mastery
As soon as you enroll, you'll get primed and ready for the Bootcamp in this module. Maximize the results you'll get from the Bootcamp experience with:
The Mind Game Module to identify the things that are keeping you from following through on things you start. And how to develop the mental toughness and grit to eliminate the cycle of self-sabotage
The F.A.S.T Time Mastery Module – a framework proven to give you a minimum of 10 hours/week back. You also get the tools and elite hacks to overcome mental roadblocks in productivity
Lifehack-approved Reading List to supercharge your Bootcamp Experience – no need to read all the books. Get a book recommendation for your specific challenge
Weeks 1 + 2
Time-tracking, focus and pre-planning
This is where we'll be taking TIME MASTERY (not management) to an ELITE level.
You will:
Re-engineer your environment to achieve laser-sharp focus and make you "indistractable"
Pre-plan your week in a way only 0.01% of people organize their weeks – so you can maximize the amount of deep work you do, schedule in down time, and take back control of your time
Rewire your brain to replace bad habits with good ones. The kind that lead to even more life-changing habits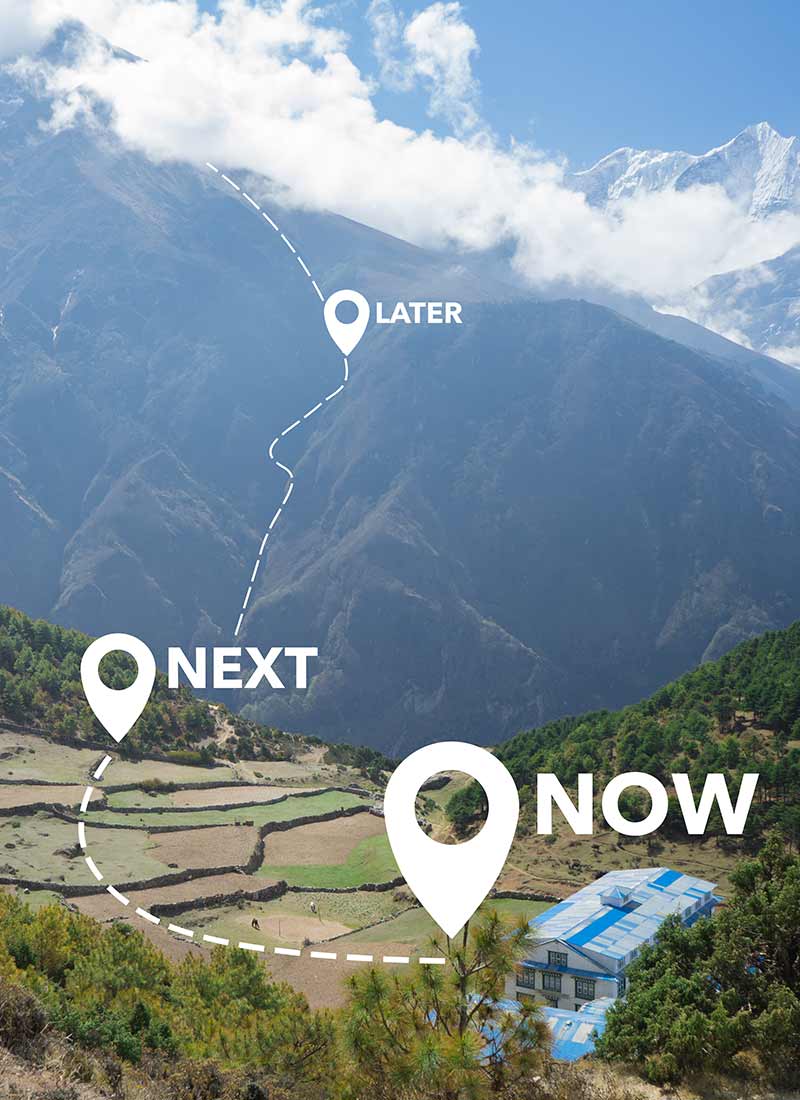 Week 3
Radical Clarity
Get ready for a spine tingling moment because this is the week you'll be working on your Priority List a.k.a. Life Map – a guiding light for everything you do.
You'll walk away with:
Radical clarity that blows self doubt out of the water – because you'll have a framework to help you make even the hardest decisions FAST without the second-guessing or regrets
A SINGLE page that maps out exactly what you need to be doing for the next 12 months to create the life you want
A system of getting (the right) things done in way that will have your friends asking you how you do it all
Weeks 4 + 5
Establishing an Action Platform
These are the weeks where we create an action platform for you.
You'll be able to see and control everything happening in your life with this easy-to-set up and even easier-to-use dashboard.
You will:
Reduce information overwhelm, distraction overwhelm and communication overload to get the most important things done
Prioritize, remember and execute all your needle-moving tasks
Gain a "second brain" – one that will eliminate cognitive overload and allow you to fully switch off from work when you need to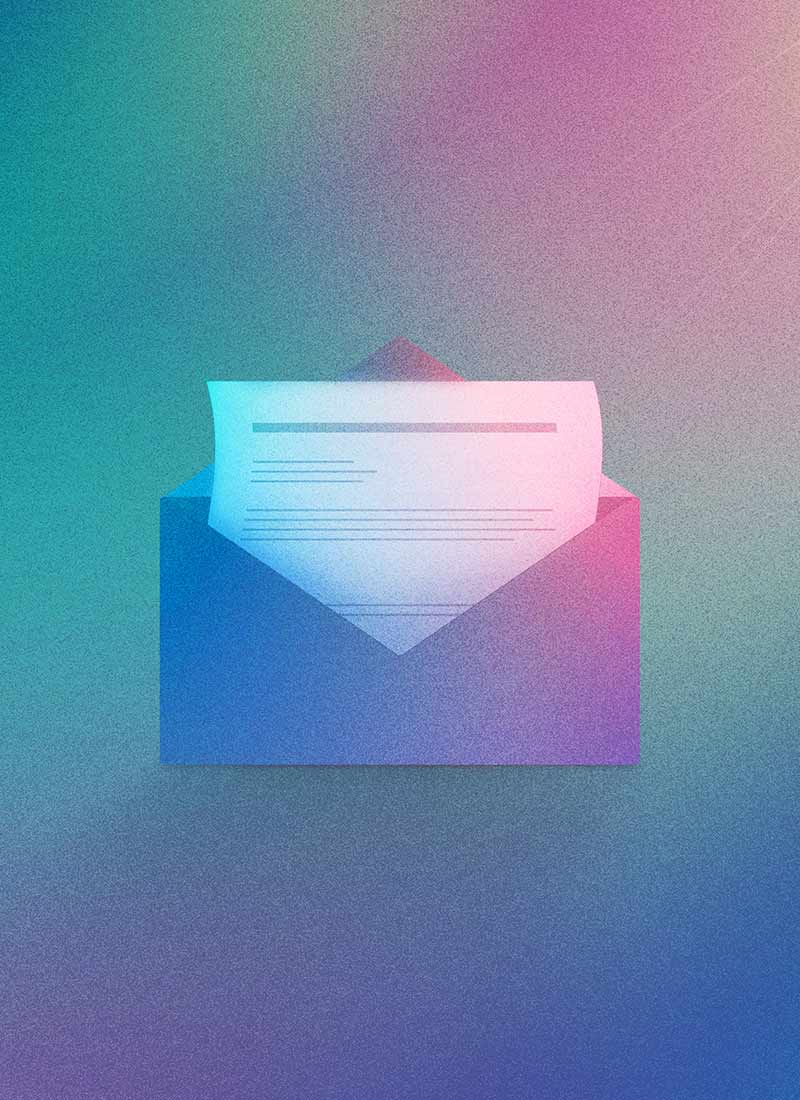 Weeks 6 + 7
Mastering Communications and Reaching Inbox Zero
Master how you communicate with the rest of the world and how you will allow the world to communicate back to you.
You will:
Master your inbox - get 36,000 backlogged emails to Inbox Zero in under 3 hours
Be able to eliminate unnecessary meetings easily – so you can get back to doing more high-value work
Get a win-win communication policy that will defend your time and define your boundaries – so everyone knows how you work best and how you can deliver the best for them
Week 8
Creating systems and building your automation infrastructure
The final week is an epic one. You'll get to create an infrastructure around you that will take low-value, tedious tasks off your plate and simplify every facet of your life.
You will:
Know how to delegate anything to anyone
Create "un-screw-uppable" standard operating procedures for tasks that can and should be outsourced
Shift gears from being productive to hyperproductive
Here's what your 60-Day Bootcamp experience includes: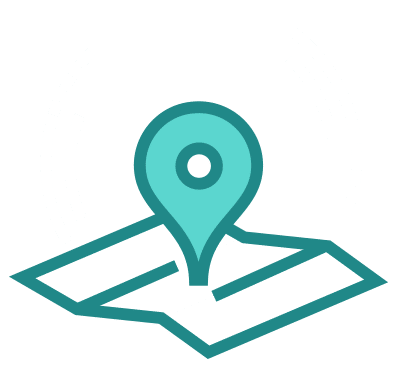 A personalized roadmap
To help guide you through your Bootcamp experience. 100% based on where you're at right now and where you want to be in 12 months.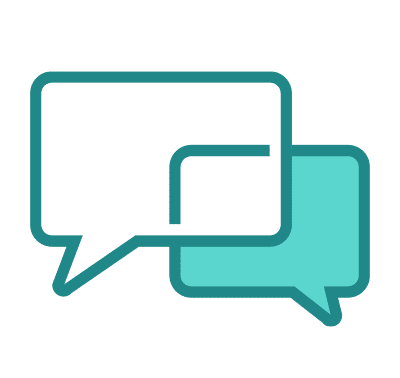 1:1 Coaching Calls

with Demir
You'll get 1:1 coaching calls with Demir every month. You'll walk away feeling pumped and ready to tackle your to-dos like a ninja.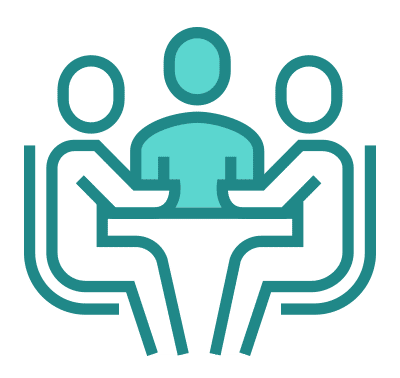 Weekly Group

Coaching Calls
You get all of your questions and concerns answered. Demir is there for you until every question is answered and every problem is solved.
Weekly Group

Implementation Calls
Time to plan our ideal weeks, months and year together. We'll build on the tools and lessons learned in the week. and troubleshoot any issues.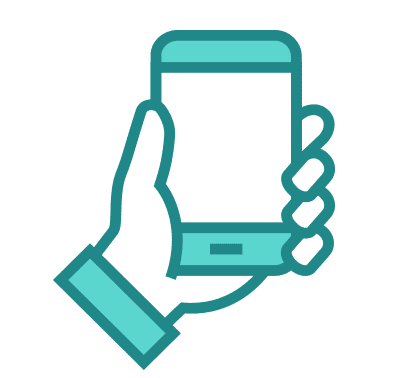 Access to a private Facebook Community
Connect and grow with other Bootcampers in this intimate group. Post your learnings and your wins. Ask Demir and Lifehack coaches to help you if you're feeling stuck.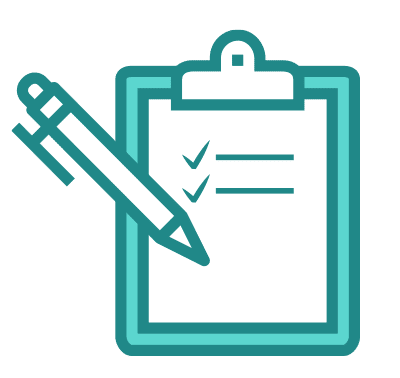 Daily accountability check-ins
We assign you a buddy who's based on your goals and time zones. You also get a script to stick to, so you don't chat all morning – you have things to do!
If you apply and get accepted to join the upcoming
cohort, you'll also get these BONUSES:
A Second Round Of Bootcamp
Just one round of Bootcamp will give you an incredible ROI. But the second round will help you:
Dial in things you didn't fully master the first round
Solve "HIGH CLASS" problems – the kind that come with #winning
Plan and achieve bigger, more ambitious Champagne moments
We're giving you WhatsApp access to Demir
Not a joke…!
Got a problem or need additional support between calls? You can ping Demir a message and get a personalized response to help you through the program, no matter how big or small.
We're not kidding when we say we want to see you succeed. And Bootcamp is the only way to get this much 1:1 support from Demir.
Bootcamp won't let you offer any excuses
It will rebuild your productivity and give you a great foundation in building systems that help you work more efficiently and effectively.
It also helped me set better boundaries in a corporate culture that expects you to be available at all times. I was able to push back, start saying no to weekend work and 20-hour work days on business trips.
What I valued most about Bootcamp was the individual coaching and mentoring. It's something that's hard to experience when you're in a group call with 100 other people.
The attention you get from Demir and Carey shows how much they really care about the people they work with. And that's one of the reasons why I've stayed in Tribe since 2018."
Kathryn Read
International Sales & Marketing Consultant
Austria
The 60-Day Lifehack Bootcamp Is...
Perfect for you if you...
Are ready to experience epic levels of productivity – and are willing to invest a serious amount of energy and time to get epic results
Are coachable and ready to take courageous action to get massive results – even if it's a little uncomfortable at first
Are an entrepreneur or small business owner who wants increase their cash flow by 10x-ing their focus and organizational skills while decreasing time wasted on low-ROI tasks
Are spending more than 40 hours a week – either in a corporate or a "Manager of the House/ Private Chauffeur / Personal chef"  role - and you've been struggling to juggle all the balls
Know your tools and processes could be better and need help building systems that will give you back your time. On repeat
Want 1:1 access to a no-BS coach who promises to hold you accountable EVERY. SINGLE. DAY. #NOcoddling
Aren't willing to set aside 3 - 5 hours per week to implement your learnings, get coached and turn up for your accountability buddy
Are a tire-kicker who wants the next shiny (and cheap) productivity program you can magically absorb by osmosis
Aren't coachable - aka you know all the things, refuse to listen to new ideas and get defensive when you get feedback you don't like
Are traveling/on vacation for longer than a week during the Bootcamp
Are in the early stages of a major life transition that requires all of your attention
Have already enrolled in a challenging program – we would love for you to apply for the next round of Bootcamp when you have the time and energy to get the maximum results
I was tired of feeling like I was always cleaning the darn house and not being productive!
And I felt like every area of my life was taking more than half the hours I had.
I was always trying something – the apps, the spreadsheets, different coaching programs and even working 24-hour shifts to get enough time in the week.
And I could just about manage things for a while... but then I'd add one more thing and feel like I had to restart my entire life again – it was a frustrating pattern.
Even though Lifehack Tribe was very helpful, I felt like Bootcamp and working directly with Demir could streamline everything faster. I wanted to help my daughter adjust to kindergarten, get on top of my grad school work AND find a new job.
During bootcamp I found a new job (an ideal one that I absolutely love), cut 30% off the time I spent on schoolwork and got better grades, which was fun!
I'm now able to face a calendar without running away screaming like my head's on fire — in fact I love my calendar and use it every day!! Nor do I have this constant fear that I'll forget something important.
Lifehack Bootcamp helps you get your life back.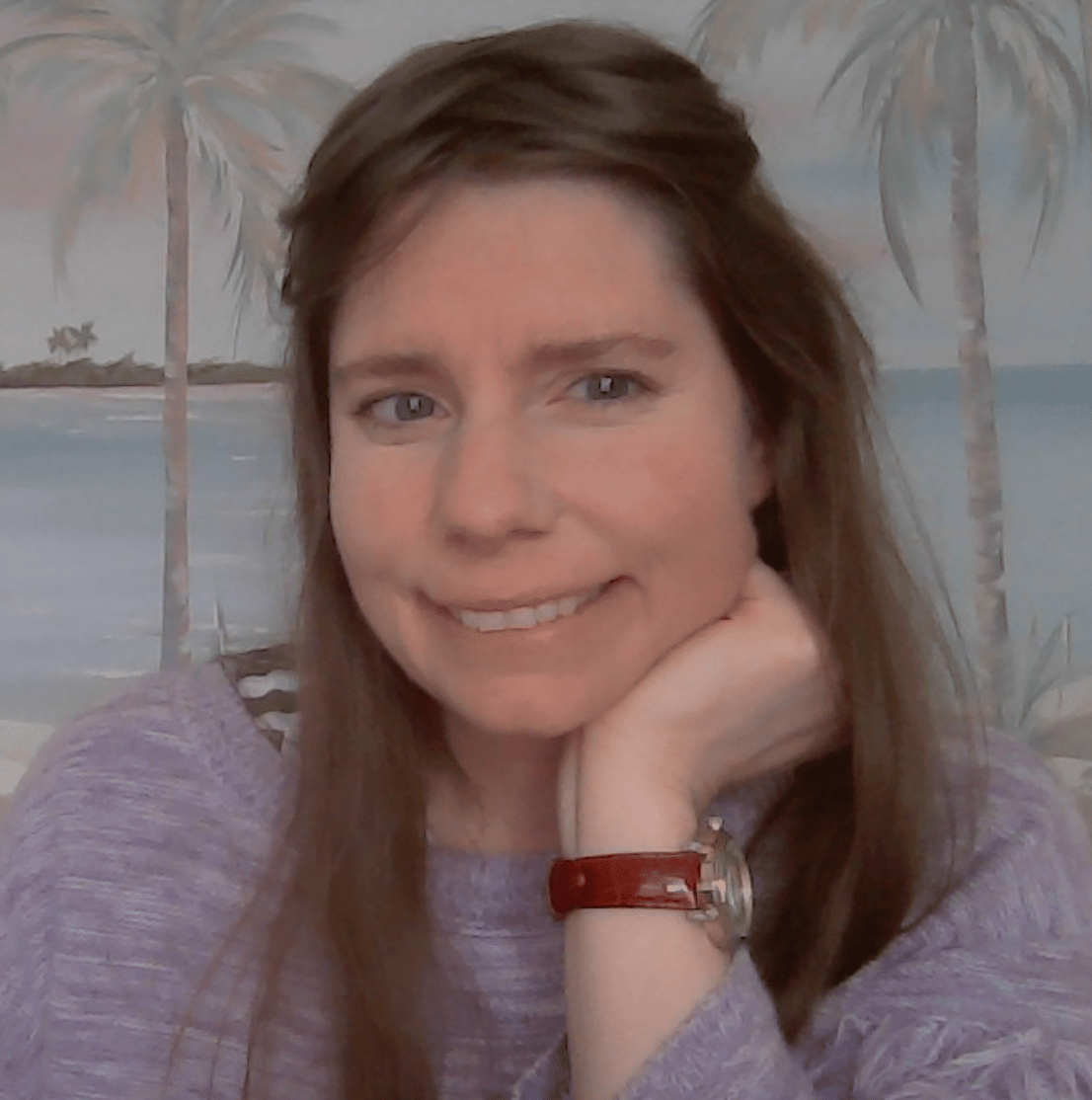 Emily Hill
Mom of 2 and Freelance Virtual Assistant
TN, USA
THE LIFEHACK METHOD "Try It And Apply It" 100% MONEY-BACK GUARANTEE
We're so passionate about helping you achieve epic levels of productivity that we want to make it as easy AND risk-free for you to try Bootcamp.
We know Lifehack Bootcamp works because we've had over 1, 057 people go through the program over dozens of iterations with incredible results to show for it.
Because we're confident you'll get the results you're looking for, we're giving you our "Try it and Apply it" 100% money back guarantee" – the only ELITE coaching program that offers this kind of guarantee.
We do this because it completely aligns our incentives – meaning, we have to dig deep to give you the transformation you're looking for. So if you don't get the results you need, we don't deserve your money.
But here's the thing: you can bail before the process begins, or after it's over. But not in between. Once it starts, you're committed to the end.
So we ask you to attend all the group and private coaching sessions, do the homework and show up for your accountability buddy – the entire experience – all the way up till the last day of the bootcamp.
If you go through the entire Bootcamp experience and apply what we teach you...
And you still don't feel like we've optimized your productivity, simply email us at demir@lifehackmethod.com on graduation day and we'll refund your whole investment.
I got my money's worth in Week 2...
I was so skeptical of Bootcamp because I never believe what's being advertised to me. But I already got my money's worth within a week or 2 of the Bootcamp starting. This is completely changing my life.
When I first came to you, I was having weekly breakdowns because I was so overwhelmed. And while I still have a lot on my plate, I feel so much more in control of it. It's like night and day.
Gillian Casten
Chief Operating Officer, Wine Distributor
Chicago, USA
If you know Bootcamp is what you need, but you're wondering...
I'm already in Tribe – what's the difference?
Great question! As a Tribe member, you're already 80 steps ahead of most people who are trying to "do it all".
But you might be the type of Lifehacker who wants to be 100 steps ahead. Yesterday.
Now, we can't time-travel, but we can shortcut you to the front of the line with what's missing in Tribe:
1) the intensive and personalized coaching and mentorship combined with
2) 4 layers of radical accountability
Which makes it extremely hard for you NOT to show up and put in the short-term work for long-term gains.
Here's the perfect analogy to explain how Bootcamp is different:
Tribe is like going to a state-of-the-art gym, with everything you need to get you fit and into shape. It's a place where you can take yourself to the 80-yard line.
Bootcamp is like having a personal trainer AND a nutritionist who make sure you're doing the workouts (that make you sweat) and eat the right food on a daily basis. It's intensive training where I take you that final 20 yards for the touchdown.
Bootcamp gives you the kind of accountability that will push you past your known limits to show you what you're capable of – which is much more than you believe about yourself right now.
You might be more than happy with the results you're getting from Tribe and don't need extra support and systems.
But if you're the kind of Lifehacker who needs the accountability to go from good to superb in record speed, then Bootcamp is the program that will help get you there.
It sounds like a lot of work. Will I really be able to do this?
You simply can't NOT get results if you do the show up to the coaching calls and implement what we show you. 
A small investment of 3–5 hours PER WEEK is all it takes to get a massive ROI from Bootcamp.
This breaks down to:
- One live coaching call per week (2 if you're eager - we have calls to accommodate our international Bootcampers)
- Daily 10 minute accountability check-ins (Mon-Fri)
- 2 hours for watching bite-sized videos and implementing what we teach you
Remember: you don't have to show up and do things "perfectly" – you just have to do them to get an incredible ROI on your efforts. 
So to answer your question, if you're willing to set aside some time each day and implement what we teach you: YES, you can really do this!
What if I don't get results after Bootcamp 8 weeks?
As we've outlined in our Lifehack Method "Try it and Apply it" money back guarantee, if you don't get the transformation you're looking for, we will give you back your entire investment.
The only caveat: you can bail before the process begins, or after it's over. But not in between. Once it starts, you're committed to the end. 
So we ask you to attend all the group and private coaching sessions, do the homework and show up for your accountability buddy – the entire experience – all the way up till the last day of Bootcamp.
Will I get immediate access to all of the content once I've joined?
Absolutely. Unlike many other programs, we don't drip-feed content because we want you to get an ROI right off the bat. You'll have plenty of time to go over material again if you feel the need to focus on a particular section.
Demir really came through...
There were several great things about the Bootcamp. Besides the excellent targeted curriculum and accountability, I enjoyed Demir's "ask me anything" sessions.
If you had something to ask or solve, he came through with the right solution. I also learned some powerful things from listening to Demir coach other Bootcampers on these calls.
I came out of the Bootcamp with the mindset that things can be easier and that you should not be afraid to ask others how to save time.
There's not a single thing I can say was the most valuable to me – because the whole package was valuable to me.
Scott Moskowitz
CPA
NY, USA
Everything that's included in your
60-Day Lifehack Bootcamp Experience
12 core training modules
200+ videos and 21+ hours of training
Worksheets, templates, checklists and tools
Asana Mastery Course
Meetings Mastery Course
Email and meeting scripts
16x group coaching calls
2x 1:1 coaching call with Demir
Private Facebook Group
Recommended reading list
Rewiring habits training
A Personal Success Coach
BONUS: Outsourcing Mastery course ($197)
BONUS: Systems Mastery Course ($997)
BONUS: 2nd round of Bootcamp (take the whole experience again within a year - $7,500)
BONUS: WhatsApp access to Demir ($2,500)
(payment plans available)
This is what we see for you, Lifehacker
On Nov 12th, you'll celebrate one of your biggest champagne moments: the 60-Day graduation call with us
Which means you'll have gone from a fairly productive Lifehacker to a hyper productive one.
You'll have installed new habits that keep you focused on the needle-moving tasks.
You'll have grown the stamina to course-correct and keep going when chaos life happens.
You'll have clarity on your WHY, and systems in place to make sure you're doing high-ROI and meaningful work that energizes you.
You'll also be forgiven for feeling a lil smug for being the most productive person you know – you know, the kind of person who glides through life.
But most importantly, you'll have mastered your time. Which means you've cracked the code to designing the life of your dreams – the kind of life vision boards are made of.
So, go on!
Pop open that Magnum of champagne. And start enjoying the dream life you designed with the 60-Day Lifehack Bootcamp.
I would have paid twice as much for Bootcamp...
I'm a typical/stereotypical creative person – not that well-organized, doesn't manage time well, constantly procrastinating.
I used to start a million things and never finish them– it was a real drag and affected my sense of worth. I wanted to get things done and be the guy who follows through.
I've tried other things to help me, but I needed more than a few tools and encouragement.
Bootcamp gave me the tools, techniques, and accountability I needed to build productive habits. I'm now a guy who follows through and gets stuff done. And I have a sense of order and calm in my life.
There are two things in my life that I would have paid twice as much had I known how effective or useful it would be.
Bootcamp is one of them."
Jason Grant
UX Designer
CO, USA
Your invitation to the 60-Day Bootcamp could be 60 seconds away
We're 100% committed to a 100% success rate. 
That's why we want to get to know you to see
if we'd be a perfect fit for the Bootcamp experience.
If you're ready to start your hyper productivity journey, apply below for a Strategy Session call.