Productivity for people who want to
have

it all without

doing

it all
Click here to get unrestricted access to
Lifehack Tribe for $1 for 1 week
That old belief that you have to work like a packhorse to enjoy success?
That's exactly what it is: OLD.
And guess what?
The way society celebrates totally unhealthy behavior like…
Burning the candle at both ends…
Long hours…
Hard work…
And no sleep…
ALSO OLD. OVER. GONE. TOTALLY NOT NORMAL.
I'm Demir Bentley, productivity and performance coach, and here's what I believe:
If you're a professional or entrepreneur…
And you're ready to avoid burnout and soar to the highest level of productivity…
And you're committed to having freedom of time, money, career and spirit…
And you want to get 10-30 hours of your week back…
By being disciplined (this is non-negotiable)...
Then there's absolutely no reason why you can't do what I did…
What did I do?
I went from working 80 hours a week, to working 2 hours a week, and I got promoted!
How is this possible?
I put a system in place. And I followed it. Religiously.
My system allowed me to stop doing the busy work, and start doing the deep work. I was instantly more productive, and more valuable...and that meant I was no longer expendable.
The biggest risk to your income?
Being expendable. 
Today, more than ever, you have to step up to the game to be in the game.
But how do you step up to the game if you're…
Sleep-deprived
Running on empty
Not taking time to exercise or eat well
Missing out on time with your family
The main breadwinner, who feels all the family pressure on your shoulders
In a transition period, because you know you can't keep burning the candle at both ends and doing it all
SUPER-STRESSED (I feel you)
The answer is: You can't.
At least, not alone.
Because here's the thing:
Adult behavioral change is the most difficult thing to accomplish.
So you stay stuck in the cycle of burnout and overworking, so that you can stay ahead…
But that's the very thing that's slowly pulling you further behind.
And the thing that defines you...slowly starts to kill you. We literally work ourselves to death.
Working like a maniac was all I knew. I was exhausted. Overweight. And all in the name of 'a good work ethic.'
Until I implemented a system of productivity. It was the only thing that gave me the freedom I craved.
Because it gave me…
Massive clarity
The ability to master myself
The discipline to master my systems
The permission to create an unconventional life
And it can do this for you too
You need two things.
A plan
Someone holding you accountable
When you have those, you're guaranteed to...
Feel incredible - because you're in control, you're on the offense, and you trust yourself to operate at your best level
Get time back - more time than you thought possible
Gain radical clarity - you'll know what to do all the time and how to do it
Increase your self-confidence - see yourself moving forward and knocking down milestones
Establish your superstar reputation - people will rely on you, they'll look to you as a leader
... and make tons more money while you cement the lifestyle of freedom you dream of
When you join Lifehack Tribe, that is exactly what you get.
We're a membership community of 2,000+ people from around the world implementing the Lifehack Method.
The Lifehack Method is a totally effective way of tackling burnout, and nailing your productivity system...
No more overwhelm from all the advice you're getting from books and podcasts…
No more lack of clarity on how to solve your problems…
No more high-priced courses that haven't worked…
Instead this is a simple step-by-step solution that actually works, to redesign a life that's sustainable and works for you (today, not in the future).
Because you have a tribe of people who all want what you want, helping you, guiding you, and holding you accountable.
Here's what's waiting for you, if you want it...
Eliminate hours a day of drudge work
Stop dreading Monday morning and start making time for your "dream work."
Get massive clarity on your priorities
Leverage the most important tasks that yield the biggest results
Take care of yourself in the process
Create a workflow that runs on autopilot so you can do it all and make it look easy
The results speak louder than words...
Alexis went from 3 stores to 100! Her franchise is now on the Inc. 500 list of fastest growing franchises.
Dr. Brandie went from 1 house and 1 office, to 2 houses and 3 offices.
Aga went from struggling to create the time for a side business, to 4 trucks and $20k in monthly revenue.
Dietmar made $12K euros in 1 week after coaching from Demir, and went on to re-engineer his business to support his dream life.
Jessa went from struggling as a new business owner, to exploding her business and moving with the fam to a Caribbean island.
You could have everything they have.
And not someday. Today.
You're about to experience some massive changes in your performance.
Changes that allow you to...
Spend less time working and more time on yourself,
Hit your 12 month goals in 3 months (or sooner),
Scale your business and buy that vacation home,
Permanently extricate yourself from the suffocating mountain of duties that are killing your passion and your health,
And create the lifestyle you've always dreamed of.
So, here's where I come in.
I want you to see me as a coach who is truly invested in your success and believes in what is possible for you, even when you're not feeling confident in yourself.
The concepts I share will require massive change in your actions, but as long as you simply focus on putting one foot in front of the other, you'll be shocked at how quickly the results flood in.
Now that you finally have the coaching you need to reach your specific goals (at a freakin' insane price), there has never been an easier and more affordable way to make your dreams come to life.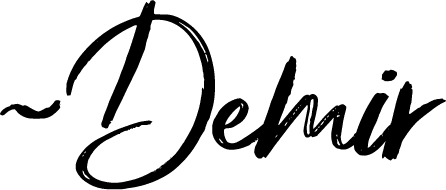 Become the next
Lifehack Tribe Success Story!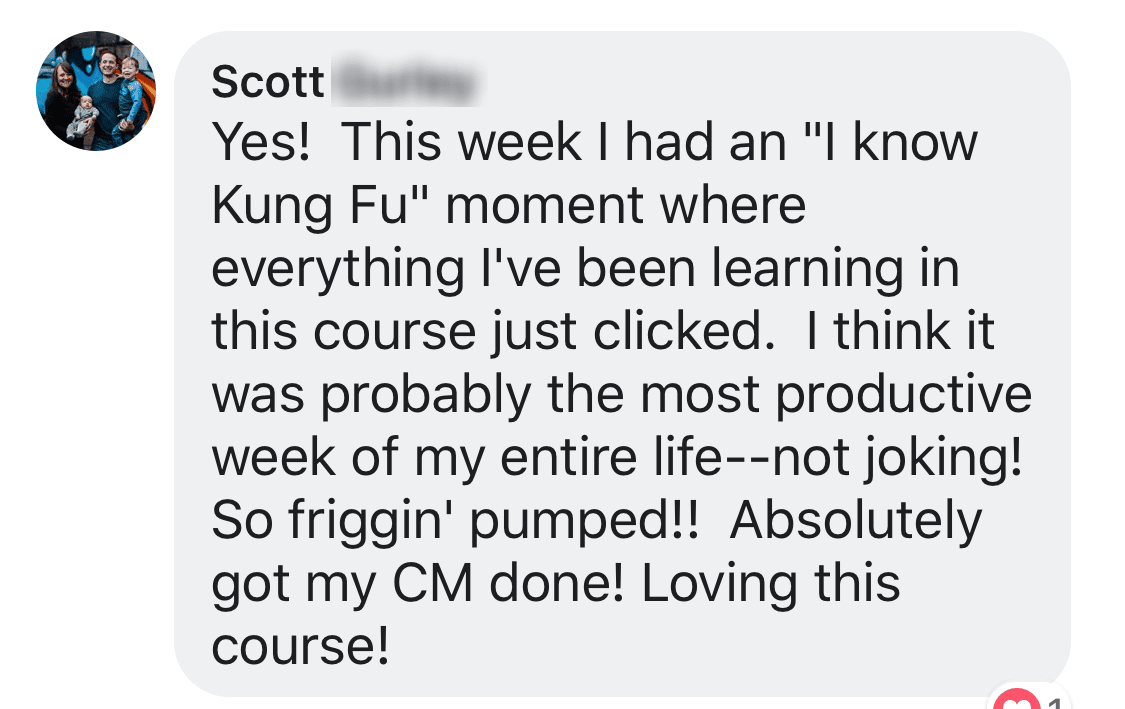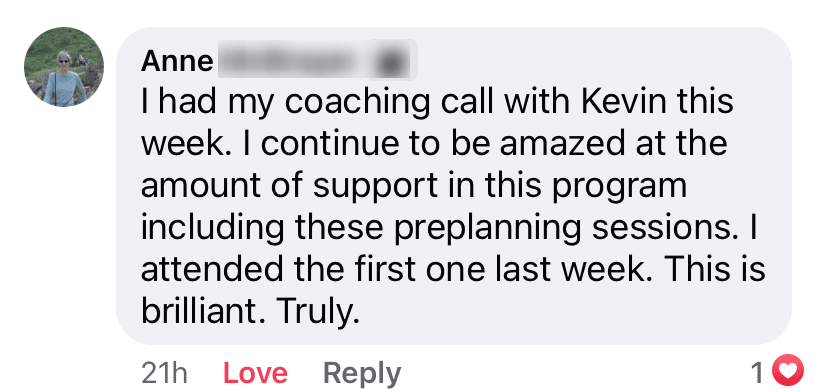 Within two weeks, I felt like my life had changed!
I have way more control and power over my time.
It's wonderful to have a life that I chose...my life is now a lot of fun. 
Right. The BIG question: What do you get?
Complete access to the Lifehack Tribe community, Lifehack Roadmap course modules, forum, and training library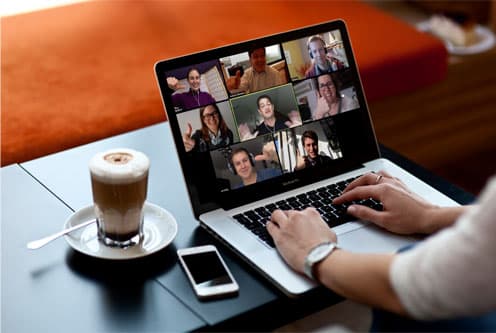 12+ LIVE GROUP CALLS Each Month For You To Get The Hands-On Support You Need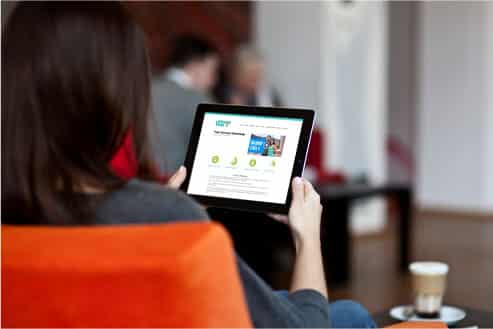 A SUCCESS ROADMAP
, Your Step-By-Step Guide To Master Your Productivity, Systematize Your Life, And Unlock Freedom
MEMBERS-ONLY PODCAST, Where Lifehackers Can Coach Live With Demir Twice A Month And Get All Their Juicy Questions Answered
PRODUCTIVITY TRAINING LIBRARY - 100's Of Video Trainings, Workshops, Blueprints and PDF Downloads
HANDS-ON ACCOUNTABILITY via Coach Demir and His Lifehack Coaches, A Personal Buddy, And Monday/Friday Accountability
Plus, these EXCLUSIVE BONUSES!
LIFEHACK EXPERTS MASTERCLASS VAULT
Get access to 70 masterclasses from high-performance coaches, productivity experts and industry thought leaders like Lewis Howes, David Allen, Mel Robbins, Gretchen Rubin, Michael Gerber, Nir Eyal, Amy Porterfield, and Cal Newport
SUBSCRIPTION TO FOCUSMATE 
Get unlimited hands-on accountability with a virtual coworking service. You'll be paired with other remote workers from around the world.
Choose when and how long you want to work for, log on, and get things done!
POWERFUL PRODUCTIVITY RAPID TRANSFORMATIONAL RECORDING
Rewire your brain to take action and break through procrastination without lifting a finger.
This bonus from transformational coach Jess Geist targets your subconscious productivity blockers.
All right. Ready for the money vibes?
We're giving this to you for less than half the price of a cup of coffee.
If you bought yourself a cup of coffee every single day, for a year, it would cost DOUBLE the price of Lifehack Tribe.
You ready?
Your new community, group coaching calls, our step-by-step guide, 100s of videos, resources, workshops, blueprints, PDF trainings
+
Coach Demir and his Lifehack Coaches, daily and weekly accountability, and weekly live pre-planning calls
+
Exclusive bonuses worth over $800
Click here to get unrestricted access to
Lifehack Tribe for $1 for 1 week
Private Membership To The Lifehack Tribe Community

 

(Cancel Anytime)
A 1:1 Call With A Lifehack Coach

 

To Kickstart Your Experience And Set Your Goals
Twelve (Or More) Live Group Calls Every Month

 

To Get The Hands-On Support You Need
A Personal Success Roadmap, Your Step-By-Step Guide To Master Your Productivity, Systematize Your Life, And Unlock Freedom
Productivity Training Library

 

– 100's Of Video Trainings, Workshops, Blueprints and PDF Downloads In Your Membership Platform
Members-Only Podcast — Where You Can Coach With Demir Live Twice A Month And Get All Your Juicy Questions Answered
Get Accountability

 

Via Coach Demir And His Lifehack Coaches, Access To A Buddy, And Monday/Friday Accountability
BONUS!

 

Access to the full

 

Lifehack Summit Interview Library

 

with 70 videos (regular price $597)!
BONUS! Subscription to FocusMate Plus, where you'll get unlimited accountability on tap (regular price $120)!
BONUS! Access to the Powerful Productivity Rapid Transformational Recording (regular price $97)!
Risk-Free Guarantee
Lifehack Tribe comes with a 30-day money back guarantee. If for some reason you don't get the results you wanted, we'll happily cancel your account and refund your money within 30 days of purchase.
Secure Processing
Each order is processed through a secure, encrypted payment processing gateway to ensure your privacy.
Cancel Whenever
Want to test out the tribe to see if it's for you? Whenever you want to cancel, simply email us directly and we'll take care of it within 24 hours. No cancellation fee or hassle.
The Tribe is for you if...
There's not enough "you" to go around
You're the only person on your team who can really crush it – but it comes at a cost to your sanity & health
You'd like to feel less overwhelmed and stressed out
You try to stay focused, but you're so overloaded that entire weeks go by where you can't make significant progress towards your biggest goals
You'd like to automate more of your work, so your team isn't so dependent on you
You're pulled in a dozen directions by conflicting priorities
You're working hard, but not SMART
You prefer to do things the way they've always been done
You aren't willing to try out new solutions
You don't like to learn new things in your free time
You default towards criticism, always pointing out why things won't work or why others are wrong
You're perfectly happy with your current level of performance and productivity
Frequently Asked Questions
What are my payment options?
We want Lifehack Tribe to be accessible to as many people as possible, no matter what's happening in this crazy world.
When you sign up for your 1-week trial, you get to choose between monthly, quarterly or annual recurring subscriptions. Pick the one that works for you now and you can always change it later.
Do you cater to different time zones?
Our Tribe members are based around the world so we try to accommodate different time zones. Live calls are scheduled at different times each month so if you can't make it one month, always check the next month's schedule.
Pre-planning calls are our most popular so we host 2 in different time zones every week. And if you still can't make a call live, there'll always be a replay available on your dashboard.
The course content and community are available 24/7, whenever you need 'em!
Who else is in Lifehack Tribe?
I hate to brag, but these Lifehackers inspire me everyday. In the Tribe, we proudly represent many walks of life from lawyers, coaches, chiropractors, engineers, small business owners, service providers, coders, educators, professors, writers, actors, product managers, marketing specialists, C-suite execs, real estate agents, entrepreneurs and many more.
The diversity of the Tribe members makes every group call and interaction insanely impactful, thought-provoking, and action-inspiring. All members are there to support one another, offer their advice, and cheer each other on.
What's the difference between Lifehack Tribe and other productivity programs?
If you've taken some other productivity courses in the past and had middling results, we wouldn't be surprised.
That's because most other courses are meant for thousands and thousands of individuals (a.k.a. "coaching factory") where you probably got zero access to the head coach.
The biggest difference you'll experience immediately in Lifehack Tribe is the level of engagement and support you'll receive DIRECTLY from Demir, Carey, and the Tribe coaching staff. You're on a first-name basis with us.
This goes beyond the 12 live sessions a month where you'll get to dialogue directly with Demir and the other Lifehack Coaches, and even beyond the Forum where you'll get personal responses from the team whenever you post an update.
Keeping you engaged and constantly improving is our #1 goal as the leaders of this program. Don't be surprised when we call you in the middle of the day just to check in on your progress 🙂
If I can't make it to a group call, will there be recordings?
Yup! All main group calls are recorded and shared with the group afterwards, so you can always go back and watch them at your convenience.
What are the topics of the live calls each month?
Every month, we schedule these live events for members:
Weekly Pre-planning — these sessions are hosted twice every Friday of the month and led by Lifehack Coaches.
Monthly Pre-planning — the last Friday of the month is a special monthly pre-planning session, where we plan our upcoming month together as a group.
New Training — this is a brand-new training taught by Demir or a guest expert, on subjects ranging from personal productivity to lifestyle freedom
Life Map Workshop — this is a workshop style training led by Lifehack Coach Amy Kuchan where she works 1:1 through your Life Map (a key tool you'll learn about inside the membership)
Lifehack Masterminds — these small groups bring specific interest groups together to mastermind solutions and find accountability buddies. Current Masterminds include Small Biz Builders, Corporate Survival Society, Purpose-Driven Professionals, Raising Humans, and High Earners. 
All calls are recorded and posted afterwards.
What's the time commitment to get results in the membership?
Think of your membership like the gym, but for productivity.
To get great results, you'll want to set aside about 2 hours a week. You can get ripped by putting in more time, or you can take it easy and get results at a more leisurely pace.
One thing you can know for sure - every hour you invest will be an hour (or 10!) that you'll SAVE in the long run, meaning that every hour has a high return on investment.
About Demir & Carey Bentley
Demir & Carey are the co-founders of The Lifehack Method, an international productivity company.
Their team has shown over 70,000 professionals how to eliminate burnout and work smarter, saving hundreds of thousands of hours and creating millions more in revenue for their clients.
WSJ bestselling authors, coaches, speakers, and writers, their work is featured in media outlets including Forbes, Entrepreneur, Bloomberg, and many more. Their client list includes Facebook, Google, Uber, PepsiCo, Dolby and Lexar.
The Bentleys live in different cities around the world going where they want, when they want. Their main base of operations is Medellin, Colombia.
Still wondering if this is for you?
Thinking to yourself, "Can't I learn this on my own?"
Wondering, "Is this really worth it?"
We love people who ask these types of questions because it means you're thinking carefully!
Here's the short answer:
Technically, you could learn all this stuff on your own.
But you probably won't, and even if you did it wouldn't be worth your time.
The longer answer:
You can't learn it on your own AND save the kind of time you're looking to save.
You want answers today, right? Not in six years' time when you've trawled google, watched tons of free content that's only created to sell you programs (not ACTUALLY help you), all without the help of a community going through the exact same things as you.
So, yes, it's really worth it.
And at $697 a year, it's less than the price of a daily cup of coffee!
So what are you waiting for?
Get started today!