Productivity for people who want to "have it all"
without doing it all
Use the proven Lifehack Method to work smarter, so you can handle the strain of your amazingly full life.
Eliminate dozens of hours of drudge work that's making you resent your life
The staggering amount of work on your plate is keeping you from doing the high level work that would really move you forward.
It's time to start making time for your "dream work."
Get massive clarity around your most leveraged priorities
In a world where tasks pile up faster than you can knock 'em down, the winners know how to get massive clarity on the small percentage of work that yields the biggest results.
Create the space for self-care, without dropping the ball on your obligations
Create a workflow that operates like a smooth engine, so that you don't feel like you need to choose between caring for yourself and fulfilling your commitments to your job and family.
Get used to others asking "How do you make it all look so easy?!" 
Alexis went from 3 stores to 100!
Dr. Brandie went from 1 house and 1 office, to 2 houses and THREE offices
Aga went from struggling to create the time for a side business, to 4 trucks and $20k in monthly revenue
Dietmar made $12K euros in 1 week after coaching from Demir, and went on to re-engineer his business to support his dream life
Jessa went from struggling as a new business owner, to exploding her business and moving with the fam to a Caribbean island
"Doing it all" is not a successful productivity strategy for anyone.
Here's the problem with the "do it all" culture that we've been taught since grade school:
Working harder and harder isn't sustainable
The harder and harder you work, the faster you have to go! Tasks pile up, and overwhelm sets in. The breakneck pace is wearing you down, and frankly, it's not sustainable OR healthy.
Trying to make everyone happy leaves you resentful
It feels easier to say "yes" and be agreeable rather than hurt someone's feelings.
But you're being pulled in a million directions! Other people are not doing their jobs and you're not able to trust that things could function without you.
You're sacrificing long term success
There's just not enough of you to go around. Throwing yourself into every gap is keeping you from doing the high-level creative work that would really take you to the next level. 
You're missing out on potential business revenue, slipping on your financial goals, or further delaying writing your book. 
You're about to experience some massive changes in your performance.
Changes that allow you to...
spend less time working and more time on yourself,
hit your 12 month goals in 3 months (or sooner),
scale your business and buy that vacation home,
and permanently extricate yourself from the suffocating mountain of duties that are killing your passion and your health. 
So, here's where I come in.
I want you to see me as a coach who is truly invested in your success and believes in what is possible for you, even when you're not feeling confident in yourself. 
The concepts I share will require massive change in your actions, but as long as you simply focus on putting one foot in front of the other, you'll be shocked at how quickly the results flood in. 
Now that you finally have the coaching you need to reach your specific goals (at a freakin' insane price), there has never been an easier and more affordable way to make your dreams come to life.
- Demir
Become the next Lifehack Tribe Success Story!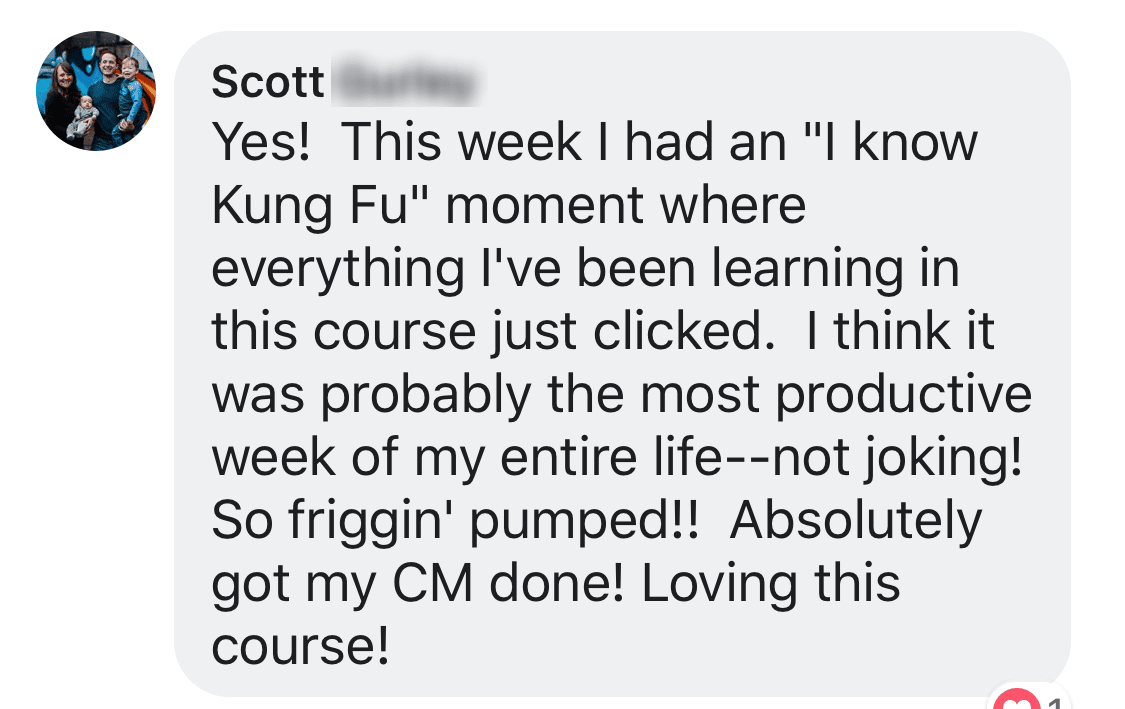 Your Lifehack Tribe Member Benefits
Three Live Group Calls Per Month With Coach Demir For You To Get The Hands-On Support You Need
A Success Roadmap, Your Step-By-Step Guide To Master Your Productivity, Systematize Your Life, And Unlock Freedom
Everything We Know About Productivity - 100's Of Video Trainings, Workshops, Blueprints and PDF Downloads In Your Membership Platform
Get Accountability Via Coach Demir and His Lifehack Coaches, A Personal Buddy, And Monday/Friday Accountability
BONUS! Our bestselling F.A.S.T. Time Mastery Course, with 5 productivity modules all about how to master your time (regular price $497!)
BONUS! Access to the full Lifehack Summit Interview Library with 70 interviews from leaders like Lewis Howes, David Allen, Mel Robbins, Gretchen Rubin, and Michael Gerber (regular price $597)!
The Tribe is for you if...
There's not enough "you" to go around
You're the only person on your team who can really crush it – but it comes at a cost to your sanity & health
You'd like to feel less overwhelmed and stressed out
You try to stay focused, but you're so overloaded that entire weeks go by where you can't make significant progress towards your biggest goals
You'd like to automate more of your work, so your team isn't so dependent on you
You're pulled in a dozen directions by conflicting priorities
You're working hard, but not SMART
You prefer to do things the way they've always been done
You aren't willing to try out new solutions
You don't like to learn new things in your free time
You default towards criticism, always pointing out why things won't work or why others are wrong
You're perfectly happy with your current level of performance and productivity
Frequently Asked Questions
Who else is in Lifehack Tribe?
I hate to brag, but these Lifehackers inspire me everyday. In the Tribe, we proudly represent many walks of life from lawyers, coaches, chiropractors, engineers, small business owners, service providers, coders, educators, professors, writers, actors, product managers, marketing specialists, C-suite execs, real estate agents, entrepreneurs and many more.
The diversity of the Tribe members makes every group call and interaction insanely impactful, thought-provoking, and action-inspiring. All members are there to support one another, offer their advice, and cheer each other on.
What's the difference between Lifehack Tribe and other productivity programs?
If you've taken some other productivity courses in the past and had middling results, we wouldn't be surprised.
That's because most other courses are meant for thousands and thousands of individuals (a.k.a. "coaching factory") where you probably got zero access to the head coach.
The biggest difference you'll experience immediately in Lifehack Tribe is the level of engagement and support you'll receive DIRECTLY from Demir, Carey, and the Tribe coaching staff. You're on a first-name basis with us.
This goes beyond the 3 live sessions a month where you'll get to dialogue directly with Demir, and even beyond the Forum where you'll get personal responses from the team whenever you post an update.
Keeping you engaged and constantly improving is our #1 goal as the leaders of this program. Don't be surprised when we call you in the middle of the day just to check in on your progress :)
How many months am I committed for?
The membership is month-to-month, which means you can quit at any time. If you want to join for 30 days and see if you like it, no problem! You can easily cancel your membership after just one month. Or, you can stay forever. Totally up to you.
If I can't make it to a group call, will there be recordings?
Yup! All group calls are recorded and shared with the group afterwards, so you can always go back and watch them at your convenience.
What's the time commitment to get results in the membership?
Think of your membership like the gym, but for productivity. To get great results, you'll want to set aside about 2 hours a week. You can get ripped by putting in more time, or you can take it easy and get results at a more leisurely pace. One thing you can know for sure - every hour you invest will be an hour (or 10!) that you'll SAVE in the long run, meaning that every hour has a high return on investment.
About Demir & Carey Bentley
Demir & Carey are the co-founders of The Lifehack Method, one of the fastest growing productivity companies.
Their team has shown over 50,000 professionals the techniques they need to be maximally effective at work and in their personal lives, saving hundreds of thousands of hours and creating millions more in revenue for their clients.
Sought-after coaches, speakers, and Forbes contributors, their work is featured in media outlets including The Wall Street Journal, Forbes, Entrepreneur, Bloomberg, CNBC, Washington Post, and many more. Their client list is riddled with high profile names like Facebook, Google, Uber, PepsiCo, Dolby and Lexar.
The Bentleys live in different cities around the world going where they want, when they want. Their main base of operations is Medellin, Colombia.