Turn your to-do list

into a DONE list
The Lifehack Method way of mastering a task management system in a day or less. So that you can hit your goals on time, every time.
Dear I-just-need-a-few-more-hours-in-the-day-to-get-everything-done "productivity hacker,"
I see you writing to-do lists longer than your arm.
And I know your struggle.
I've helped thousands of clients and fellow productivity hackers upgrade their to-do lists and the most common things I hear before their transformation are:
"I'm just not an organized person. There must be something wrong with me."
"My current way of using to-do lists – sticky post-it notes and bullet journals – is just. Not. Working."
"I'm constantly dropping balls, missing deadlines, appointments and special events – even though I'm writing them all down."
"I'm spending more time on email threads with my team than on my actual tasks!"
"I've got a million to-do lists on paper AND digitally...but I'm not actually taking action on any of the things I want to do."
Here's what I tell them every. single. time:
Nobody is born organized and productive.
Unless you have your task management system dialed in, you can't be as productive as you want to be.
If you want to consistently slay your to-do list, reach your goals and have time to enjoy what you love, your to-do list needs an upgrade.
And I'm here to help you do that.
But first... let me reveal 3 unsexy truths about task management tools nobody likes to talk about:
Downloading a task management tool is not the silver bullet that boosts productivity.
Unless you know how to list and prioritize tasks in a way that encourages action, you'll struggle to hit your goals.
They come with dozens of features and integrations that appeals to every kind of user with every kind of need.
Unless you know exactly what you need – and what you don't – all the fancy bells and whistles can overwhelm and prevent you from using it at all.
It takes time to learn, experiment with, and master a task management app before you see results.
Unless you use a tried and tested method you can plug into your workflow right away.
Instead, what if you could...
Skip the huge learning curve (i.e. years of testing and tweaking) and have a Certified Asana Pro walk you through everything you need to do to set up your task management system...
Get ALL your to-dos in ONE place using a system that keeps overwhelm and analysis paralysis at bay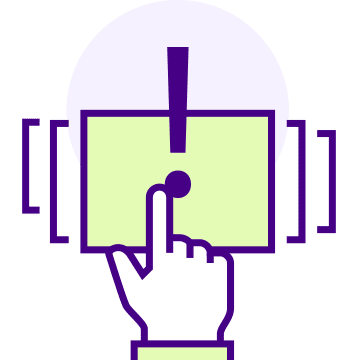 Prioritize and re-prioritize tasks instantly and get the most important things done – even when life happens
Remember every single task, event and idea, especially the small (but important) ones that usually slip through the cracks
Start delegating and scale your growth and get tedious (but important) tasks off your plate easily and effectively.
Get larger, more complex projects done on time with a system that removes all the chatter /emailing / chasing up team members about timelines, helping you focus on completing your tasks on time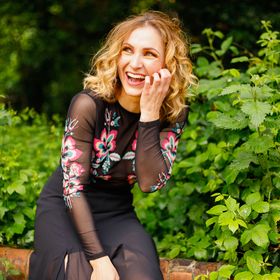 My Fridays are a 52-minute workday!
Asana was another app I was avoiding until I saw Carey and Demir show me how they use their Asana in a coaching call. If productivity coaches were using it, I knew there had to be a good reason why!
I'd been using Trello to run two companies but I kept missing deadlines and appointments.
I needed something more robust so I decided to switch to Asana – but I didn't have two days to search through Youtube and the Asana how-to articles on their site!
So I bought Asana Training and Tutorial, set aside an afternoon through the whole course and flipped everything I had from Trello to Asana. Now I run everything on Asana, even my Junior netball team.
Things are much more organized now. Everyone really understands what needs to happen and when. My stress levels and my cognitive load went from 120 to 30. In less than 6 weeks of implementing what I learned, my Fridays turned into a 52-minute workday (vs 5.5 hours).
Forget the money. Forget the time. When I get up in the morning, I'm much more relaxed. I don't feel under pressure anymore. I feel on top of things. Using Asana the way Carey taught me has changed me as a person.
Lenka Snook
CFO, United Kingdom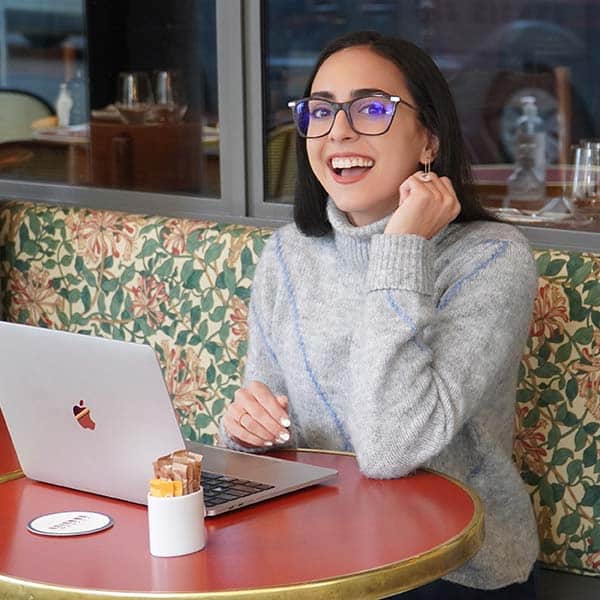 Co-founder of Lifehack Method, WSJ Bestselling author, Asana Certified Pro and creator of Asana Mastery.
When I'm not practicing my handstands, playing tea-party with my daughter or chilling with the other co-founder of Lifehack Method (and husband)...
You'll find me slaying my to-do list while managing my team remotely, serving  1,400 Lifehack Tribe community members and celebrating Champagne Moments on the regular – at home and while traveling the world.
But it wasn't always this way...
Back in my corporate days, I would punish myself with 80-hour weeks, thinking that would lead to success.
Every day, I'd go into work and spend 30 minutes writing out a list of 60+ tasks for me to get through by the end of the day.
As my responsibilities grew, that list soon became impossible to manage.
Tasks started slipping through the cracks
Work started to spillover into my personal life #nolife
Stress levels went through the roof
And this was happening despite me being the most productive person on the team.
The worst part? I never saw the success I wanted AND my chronic stress-related illness flared up to boot.
I had to do something if I was going to get all the important things done WHILE keeping my health (and sanity) intact. So...
...I reluctantly swapped my beloved pen-and-paper to-do list for Asana
Was I worried I wasn't going to use a task management system consistently? YES
(I was a hardcore pen-and-paper to-do lister)
Was I thinking it would take me forever to figure it out? You betcha!
(I already trained in other task management tools #complicated. Besides, where would I find the time?!)
But was I ready to say goodbye to dropping all them balls... (and picking them up on the weekend)? HECK TO THE YES!
(I had a life and I was determined to enjoy it – in good health)
So I went all-in with Asana to help me "stay on track, keep projects organized, and hit deadlines."
The result? I became the zen-est, most productive person on the team who actually had time to rest and enjoy life.
And I want the same for you.
Carey spoon feeds you the best practices
When I first came across the course, my first thoughts were "Okay, it looks great. But l don't have time to even sit, learn, and train other team members to do this stuff as well."
We were in this constant all-over-the-place-mode at work. With too much work and not enough people, things started falling off the plate. We were missing opportunities to excel and I knew we had to do something to change that. That's when I decided to take the course.
Before, our team was using the nightmare of email to manage tasks and projects. Now, with Asana, we're getting more done.
Without the course content, I don't know if I'd feel the same way about Asana because Carey contextualizes the use of the tool and spoon feeds you best practices. It lets me use the tool, understand it and train my team.
The whole course was really thoughtfully done by Carey – there wasn't much wasted time. I loved the bite-sized videos because I'm a busy mom to a small child and don't have time to go through an overwhelming 2-hour marathon video.
I also really valued Carey saying, "You can get away with the free version." It felt really honest and helpful.
The Lifehack Method approach to doing task- and project-related work on Asana is such a good one that I feel could apply to anyone.
P.S. The trigger list Carey included was incredible – I've never seen anything like that!
Brittany E
Operations Manager for an NGO
CA, USA
After trawling through hundreds of articles and videos, onboarding hundreds of clients into Asana, training teams in how to use Asana, and becoming an Asana Certified Pro, I've distilled everything I've learned into
Asana Mastery:
A fluff-free program that guides you through, step-by-step,
how to master Asana in a day or less.
So you can hit your goals on time, every time.
Part 1: Laying the Foundations
The 1 thing that kills your productivity levels

 

– and the simple way to eliminate it
How to build a "second brain"

 

– so you can effortlessly remember ALL. THE. THINGS
Why you should stop using your inbox as your to-do list

 

– and use a better system to plow through your to-do list
The crucial things your to-do list software must have, and the Lifehack Method-approved task management tools that tick all the boxes
The only 3 standard views your task-management system needs

 

– so you don't waste time and money on all the bells and whistles
Part 2: Why I love Asana and how you can, too 
Why Asana is the only task management tool we use at Lifehack Method, improving personal and team efficiency by 40%
What sets Asana apart

 

– as the only free task management system that helps you get things done fast
The only thing you need to do to streamline your productivity

 

– and make you unstoppable when it comes to slaying your to-do list
Part 3: Asana 101 
An over-the-shoulder tutorial that shows you everything you need

 

– and nothing you don't – to get started right away
Set up email forwarding

 

so you can work out of your Asana without having your inbox open #winning
Set tasks in an actionable way

 

so you can remember exactly what you need to do
Set a recurring task so you can "set it and forget it"

 

and #getmoredone
The only things you need to know

 

about TAGS, SUB TASKS, SEARCH, INBOX and Privacy Settings Customization
Set up your first project

 

with me walking you through the whole process
How to use the mobile app

 

– and the one cool feature that makes scheduling tasks a breeze
Speed up how you schedule tasks

 

with a cheat-list of shortcuts to use Asana more efficiently
Get answers to the most commonly asked questions

 

from new and experienced Asana users
Part 4: Delegating like a pro 
Detailed over-the-shoulder tutorials on:
How to add team members

 

to your Asana workspace so you're working in perfect sync
Assigning a task to your virtual assistant

 

and the 3 things it needs to have to make sure it gets done right (and on time)
How to manage a small team

 

in the Lifehack Method way to set up and execute projects
A hack to use the Goals feature

 

– a feature that allows you to set and reach high-level business objectives –

 

without upgrading your free plan
Useful software integrations

 

for your team's particular workflow
Part 5: Using Asana the Lifehack Method Way
4 simple things to do daily

 

to make sure you stay on track of your goals
7 quick things to do weekly

 

that allows you to be in execution mode 99% of the time
How to calendarize your Asana

 

so you can sync up your calendar with Asana in an organized way
How to take notes in Asana

 

– and platforms we recommend to store them for longer periods of time
Store and manage "someday tasks"

 

without cluttering up your high priority to-do list

 

– and get a trigger list that helps you brainstorm tasks to add to your "someday" list
Asana Do's and Don'ts

 

and the

 

3 Lifehacker Asana Rules that help you get more done in less time

 

– consistently
What to do if you get Asana Overload

 

- learn how to recognize when it happens and the 4 simple steps to get organized again
A look behind the scenes of Carey's week in Asana

 

– so you can see exactly how I use Asana to get things done #champagnemomentsahead
Part 6: Asana Mastery 
How to know if you need to upgrade your account

 

– or if you can stick with your free account (like us at Lifehack Method)
An essential hack to integrate Asana with Google Drive and Dropbox

 

so you can seamlessly store and access documents connected to your Asana tasks
How to integrate a time-tracking application

 

so you can track how long you or your team members spend on tasks
An ingenious Birthday System hack

 

that helps you remember all the important birthdays and organize gifts and well wishes in advance. Plus a full standard operating procedure that helps you celebrate birthdays for maximum social impact
A practical hack to use Asana as a free Customer Relationship Management (CRM) System

 

if you don't need a paid CRM just yet!
For productivity hackers who want to upgrade their to-list and get things done
Yes, I Want This Now!
– single payment –
Get instant access for just
Yes, I Want This Now!
– Payment Plan –
+ LIFETIME ACCESS TO THE COURSE AND BONUSES SO YOU CAN GO BACK TO THE CONTENT WHENEVER YOU WANT
I can walk away from work at a decent hour
I signed up for Asana Mastery because I was tired of writing and rewriting my to-do list on 50 million pieces of paper.
I've dabbled with Asana before but as with most productivity apps and sites, it's very overwhelming. I've tried Trello a few times but it just can't keep my attention. And the learning curve is ridiculous!
Since doing the course, I've been able to get everything out of my head and onto Asana. I'm more productive and I can walk away from work at a decent hour.
As a wife, mother, business owner and volunteer, it's important for me to keep it all in balance and Asana helps me do that.
I go to bed now without reeling over the day's events and things that have to get done. And I no longer feel like I have the weight of the world on my shoulders because I'm not storing all my to-dos in my brain – they're in Asana.
The best thing about Asana Mastery is how Carey keeps it simple, straightforward and fluff-free.
She's going to take you by the hand and show you exactly what you need to set yourself up for success – whether you're using it on your own, with your family, or with your team.
As far as what Carey and Demir provide, I would be very shocked if I ever purchased another productivity course or used a different method.
If you want to make a dent in your goals, get the course!
Desirae Shawn
Multiple business owner
TX, USA
PLUS EXCLUSIVE BONUSES
to make sure you're supported every step of the way.
Shareable Training Videos For Your Team, Colleagues, Or Family
Getting your colleagues, team members or family to join your Asana workspace is an epic time and energy saver. I run my personal and business life with Asana and share my workspace with my team and family members.
These video trainings are specifically designed for you to share them with the people you work (or live) with. By the end of these short training videos, they'll be excited and motivated to use Asana.
They'll also learn everything they need to know to hit the ground running – saving you the time and effort to get them up to speed!
How To Run Meetings Out Of Asana
Say goodbye to slide decks, agendas that get lost in email inboxes, and chasing up team members for updates after every meeting.
This step-by-step video training will show you how to run a whole meeting from Asana, saving you time and reducing unnecessary follow ups. You'll also improve accountability and transparency with your team members.
Time-Saving Templates
Why start from scratch when you can get a variety of plug-and-play templates for your tasks and projects?
Customize them quickly and start taking action ASAP!
AND all future bonuses and additional video tutorials I add to the program in the future.
Personalized Support from ME
Got any questions? Confused about a feature? Having an issue with Asana? I've got your back!
You get direct access to me via the Q&A box below each video of the entire program.
If you've got questions and problems, I'll give you answers and solutions!
Priceless Value YOURS INCLUDED
Asana Mastery is perfect for you if you...
Struggle to get to the bottom of your to-do list every day
Want to ditch your pen-and-paper to-list for something more robust that will help you prioritize and get more important things done
Don't consistently use a system to track your tasks but want to follow a framework that works day in, day out
Want to eliminate last minute meetings and improve your team's communication, collaboration and accountability without sacrificing productivity
Don't want to use email to track your (or your team's) tasks
Have had bad experiences in the past with using a task management system and want someone to guide you from start to finish
Want to work with a task management system that will grow with you as you do. So you can delegate with ease, work less and enjoy your free time more!
Please don't enroll in Asana Mastery if you...
Are already slaying your to-do list with a pen-and-paper list or a task management system
Believe you need a complicated solution to fix a complicated problem
Won't set aside some time to watch bite-sized videos on how to set up a digital to-do list that will help you work smarter and hit your goals faster
Worried this will be another course you buy that collects digital dust?
The 30-Day "Try it and Apply it" 100% Money Back Guarantee
I know this works because I've helped thousands of Lifehackers to streamline their productivity using Asana, showing them the same way we use Asana to run a 7-figure business (while working 30 hours a week.)
But if you're still on the fence about swapping your to-do list with a digital one, I want to make it as easy AND risk-free for you to try this program.
So I'm giving you a full 30 days to put my program and method to the test. If you're not thrilled, reach out to paul@lifehackmethod.com and we'll give you a full refund.
Carey makes it super easy to figure it out
As an operations manager for a done-for-you copywriting boutique, I'm responsible for organizing a system that could give my boss an overview of all running projects.
We were using a mix of email, Google Docs and Facebook messenger to manage projects. And things were chaotic.
After researching a bunch of task management programs, we decided to use Asana. The Youtube videos and information online were useful but I was spending a lot of time looking at things I didn't need.
Asana Mastery was perfect because it laid out everything I needed. The best thing about it? The videos were super short and easy to digest. I didn't have to watch every single video – just the ones I needed for our workflow. And it's been awesome ever since!
I also loved how Carey goes through every useful feature – and those that aren't worth using – saving me the trouble of learning about them.
If you want to use Asana, get Asana Mastery!
Don't waste any more time looking online to figure out how you're going to use it. Carey's course makes it super easy to figure out.
Nikki Osborne
Copywriter and Operations Manager for
Done For You Copywriting Boutique
Questions people ask before they say "Sign me up!"
Can't I just watch free Asana tutorial videos online?
Of course you can!
Question is: how do you know which ones will be worth your time? There are over 6 million search results when you Google "free asana training"!
But Asana Mastery is for you if you'd like to skip the huge learning curve and get a method of using it that has been tried, tested and proven to improve your productivity.
The bite-side videos, checklists and templates are a distillation of everything I've learned the hard (and long way) to integrate Asana into my life and business. Now you can set up the exact system in under a day.
You get over-the-shoulder tutorials for every stage to take the guesswork out of everything. I also tell you exactly what you need (and don't) so you don't burn money on fancy bells and whistles you don't need.
PLUS you get direct access to me via the Q&A box throughout the entire program. If you've got questions and problems, I'll give you answers and solutions!
How long is this going to take?
If you want to binge-watch the content in the program, you'll need about 4 hours. Plus a couple more to follow my super simple guidelines to set up your Asana workspace.
Don't have the time to do marathon sessions? I've got you! I hate fluff and wasting time as much as you, so I've broken the program into 6 parts and 41 bite-sized lessons that show you the only things you need to do.
The best bit? You don't need to go through every single part to get started right away. If you're only using Asana for yourself, you can skip Part 4 entirely!
Do I really need to use Asana to make this work? I'm already using Monday/To-doist/Trello...
Not at all!
If you love using your current task management tool OR if your workplace is already using another one, you can apply the exact same system of using it the way we do at Lifehack Method. That's because most task management apps have the same 3 standard views.
That being said, I go over the ideal qualities of your to-do list software that focuses on the most important features your system should have if you want to streamline your productivity.
I've enrolled in the 60-day Lifehack Bootcamp. Is this included with my Bootcamp course content?
Yes! If you're currently enrolled or have already gone through the 60-Day Lifehack Bootcamp, you get access to this program.
It's not included for Lifehack Tribe members.
Do I get lifetime access to this course?
Yes!
Plus all future bonuses and additional videos I add to the program.
When will I receive access to the course?
Once we receive your order, you will receive you access credentials via email in 10-15 minutes.
Is this yet another program that's going to add work to my plate?
NO! Unlike apps like Slack, this is a force multiplier and a time saver. This is a tool that will allow you to do your existing work faster.
In a world full of time wasting, unnecessary "productivity" apps, I'm telling you that Asana is one that you need to know and master!
Should I master Evernote / Slack before Asana?
No, you should definitely focus on Asana before tools like Evernote or Slack.
Here's why:
Mastering the skill of getting things done comes first because it's more important to reaching your goals. This is best done using an action platform like Asana.
Evernote is designed for storing notes and information, but it's not an action platform like Asana. Slack is (yet another) communication platform, which means it's not an action platform either. These are useful tools, but if you don't currently have a task management system in place, then you should focus your energy on remedying that first before moving on to other tools.
If you've made it this far, I know you're ready to
Say goodbye to to-do listing and say hello to DOING
When it comes to getting more done, you're already doing it all.
You're reading the books
You're listening to podcasts
You're investing in programs
And yet, it still feels as though reaching the end of your to-do list is an impossibility only a lucky few can achieve.
But here's the thing – I used to be an overwhelmed, overworked and burned out human who thought the very same thing.
And if I can slay my to-do list, anyone can.
Let me give you a shortcut that will guide you through a system that will help you slay yours.
Not just to amplify your productivity.
But to give you more time to finally do the things you love.
Get more productive as quickly as possible
Before Asana, I was making my own to-do lists on Evernote. My biggest struggles were prioritizing and estimating what I could get done within a reasonable time frame. I was constantly feeling awful at the end of the day because I wasn't hitting my goals.
Since going through Asana Mastery, I feel like everything I got from being in Tribe got taken up an extra level. I can prioritize my tasks and I'm more focused. Because I feel more in control of my world, I'm not as anxious. More importantly, I can actually clock off from work and have fun!
Sure, you could watch free Asana tutorials online and learn how to do the basics. But you'd be missing Carey's Lifehack Method integration and her personal hacks to up-level your life. Skip the learning curve, do the course!
Carey walks you through everything you need to know to help you get more productive as quickly as possible. The course is extremely thorough but it's also very simple and easy to follow.
If you're on the fence about doing yet another course, I'd say jump off it! You've got nothing to lose with Asana Mastery.
You'll walk away feeling equipped and ready to implement Asana in your life straight away.
Lenora Biemans
Writer
TX, USA
For productivity hackers who want to upgrade their to-list and get things done
Yes, I Want This Now!
– single payment –
Get instant access for just
Yes, I Want This Now!
– Payment Plan –
+ LIFETIME ACCESS TO THE COURSE AND BONUSES SO YOU CAN GO BACK TO THE CONTENT WHENEVER YOU WANT
About Demir & Carey Bentley
Demir & Carey are the co-founders of The Lifehack Method, an international productivity company.
Their team has shown over 50,000 professionals the techniques they need to be maximally effective at work and in their personal lives, saving hundreds of thousands of hours and creating millions more in revenue for their clients.
WSJ bestselling authors, coaches, speakers, and writers, their work is featured in media outlets including Forbes, Entrepreneur, Bloomberg, and many more. Their client list includes Facebook, Google, Uber, PepsiCo, Dolby and Lexar.
The Bentleys live in different cities around the world going where they want, when they want. Their main base of operations is Medellin, Colombia.